Roll over image to zoom in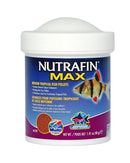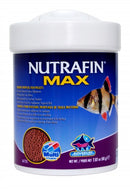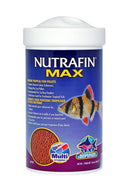 Nutrafin Max Medium Tropical Fish Pellets is a nutritious and highly palatable fish food that provides the ultimate in tropical fish nutrition. The medium size floating pellets are excellent for surface eaters.
Naturally coloured by its ingredients, the fish food contains multi-vitamins, natural colour enhancers, and Advanced Yeast Extract, which helps improve digestion and allows optimal nutrient absorption.
Payment & Security
Your payment information is processed securely. We do not store credit card details nor have access to your credit card information.