Roll over image to zoom in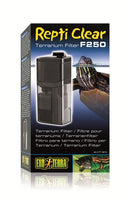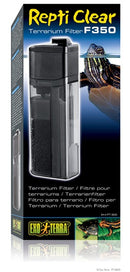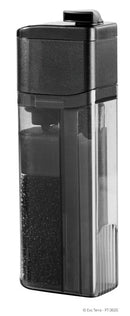 The Repti Clear Terrarium Filter is an optimal water filtration system with large filter volume and effective flow control. Three filter cartridges guarantee optimal mechanical, chemical and biological filtration. The 3-stage filtration system allows alternate replacement for continuous biological filter activity.
The Repti Clear Terrarium Filter offers an airflow control device and water flow adjuster. The filter is supplied with two spouts: a 90° degree swivel spout that directs flow output and allows changes to the flow pattern in the aquarium or terrarium, and a 180° spout to connect tubing.
Key Features :
 3-stage submersible multi-purpose filter
 Biological, chemical and mechanical filtration
 For terrariums and aqua-terrariums
 Easy to set-up & use
 Easy to maintain
Payment & Security
Your payment information is processed securely. We do not store credit card details nor have access to your credit card information.